Publisher Dotemu and developer Tribute Games outline their vision for evolving the timeless fun of side-scrolling brawlers in their upcoming TMNT game.
Teenage Mutant Ninja Turtles: Shredder's Revenge will feature a world map to select stages and the developer's recently compared its fast-paced frenetic play-style to a 'shoot-em-up', among other details gleaned from their recently released Behind the Scenes video on YouTube.
The eagerly anticipated game from publisher Dotemu (Streets of Rage 4) and developers Tribute Games (Paladin, Flinthook and with some talent behind Scott Pilgrim Vs The World) is currently due to be released this summer and in their second main Behind the Scenes video, which featured Tribute Games Co-Counder Jonathan Lavigne and game designer Frederic Gemus, they elaborate on their vision for channelling and evolving the timeless fun of beat-em-ups in TMNT: Shredder's Revenge.
Informed by a childhood love for the world of TMNT, Tribute Games analysed the series' past beat-em-ups and promise that TMNT: Shredder's Revenge faithfully captures the spirit of the series and its classic games. Delivering an elevated, modernised experience fans deserve was equally important to the team, leading Tribute Games to further promise smart refinements such as unique attributes and moves to accentuate each character's personality.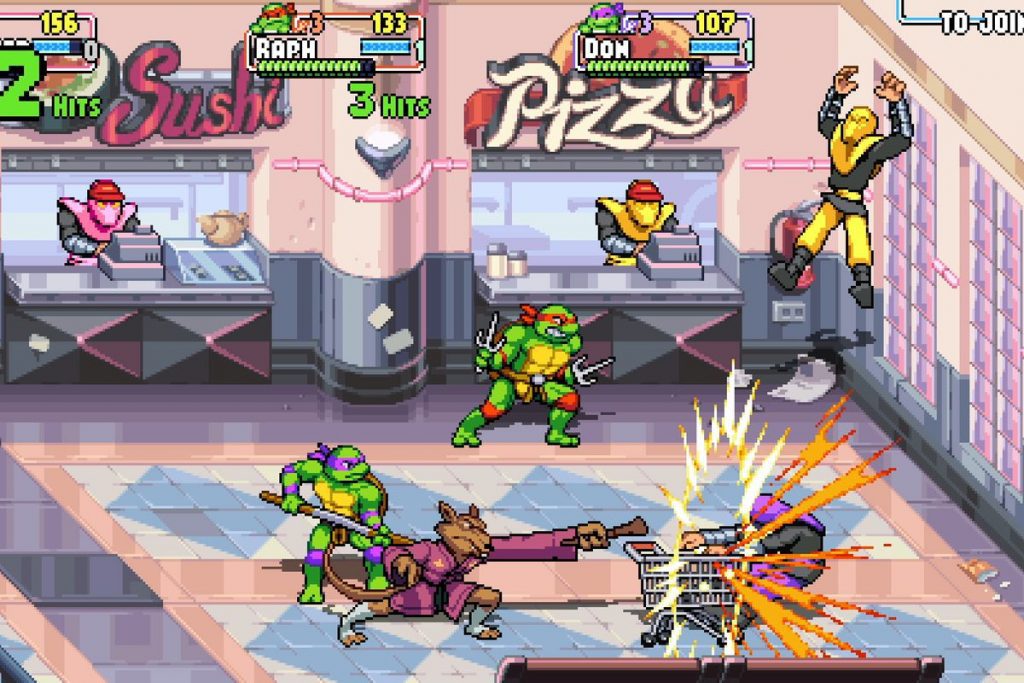 "We designed Teenage Mutant Ninja Turtles: Shredder's Revenge to resemble a season of the classic 1987 cartoon series, treating each stage as if it was its own distinct episode," said Tribute Games Co-Founder Jonathan Lavigne. "Pairing elements of the wider TMNT universe with the inventive styles of battle fans know to expect from the Turtles resulted in the non-stop pacing of an action movie, and the game's balance of this iconic world's personality with light-hearted fights is a rush to play."
During the video, Lavigne mentions that the amount of enemies on screen battling the player will be more significant than previous TMNT video games and at times will feel more 'like a shoot-em-up' with greater emphasis on crowd control. He also mentioned the new Story Mode will feel like a complete season of episodes from the classic '87 series and players will be able to select levels from the New York world map which is comprised of landmarks from the show's history.
The game is still to receive a release date but with the Summer Games Fest starting on 9th June and many developers fighting for space to break announcements in the absence of E3, it is likely to be confirmed in the coming weeks.
For more information on the game visit Teenage Mutant Ninja Turtles: Shredder's Revenge official site (https://www.shredders-revenge.com/) and check out the video from the developers below: